Christmas is just around the corner, and everybody is busy shopping for gifts for their friends and family. Every time this year, we all are faced with the absolute decision of what to buy. For those people who still have not decided yet, here is a list of items you may find useful.
A Mixtape
If you are someone who values sentiments and your friend also prefers things with sentimental value, then there is no other obvious choice than a mixtape. A mixtape is something you put an effort in a while making, and it shows the other person how much you care. Buying something from a shop is easy but investing time into making something is special. Make a list of all of your favorite songs that are special in your relationship, and make a mixtape of them.
DIY Coasters
For people who are always into decorating their home and love to add unique pieces to their house now and then, you can make some coasters. Homemade coasters can never go wrong, and you will have a lot of fun making it. Use masking tape or some stick-on letters and create designs on plain cork coasters. Paint over it with some cool color and remove the strips. Tie these coasters together with a pretty ribbon and the package with your friend's favorite beverage.
Electric Scooters
Even grown adults can never stop appreciating how fun a scooter can be, and the amount of fun you can have on a scooter is just doubled on an electric scooter. You do not have to worry about going anywhere, because now you can just get your scooter started, and reach your destination in no time. Plus it is way more fun to ride a scooter than walk all the way. Browse here to get your hands on some of the most amazing electric scooters you can buy.
TeaGo Vacuum Mug
Just what any coffee lover needs, the TeaGo Vacuum Mug is a stainless steel travel mug with a removable loose-leaf tea strainer and drinking lid. There is also a compartment in the lid if you want to put extra sugar or tea.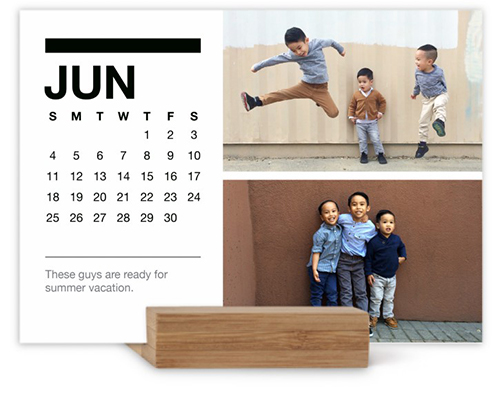 Photo Calendar
This is a great gift for anyone from grandparents or family members to your closest friends. You can compile some pictures of you with that person and create a calendar. Use your personal photos on every page, so your friend remembers you whenever they see their calendar or change the date.
FridgeX Containers
There are Multi-purpose containers that make the life of every food-loving person easy. You can just take the food from the fridge to the oven and then back again without having to use and dirty more dishes. It is an eight-piece set, with four containers with lids that are lightweight, collapsible, and make a great addition to any cook's kitchen.
We hope that you will now have some useful ideas on what to give your loved ones!
About the Author:
Lara Stewart is a fitness expert and gym owner. She is obsessed with physical health as well as healthy eating. She has in-depth knowledge about the fitness needs of the body and how one can stay healthy on a budget. She regularly posts at Scooter Scouter.